Extensive experience in assisting companies and clients in investing and immigrating to the United States of America
Helping individuals and companies in its quest to build value across borders
We have helped hundreds of people Start Their U.S. Journey with a Green Card.
The 1st step in Achieving your American Dream. We can help you from wherever you are around the world.
Click here
Calixto Advisors is a recruiting and law firm company that is based in the United States rendering legal and recruiting services locally and internationally in many areas of the law, immigration, consulting services, corporate law and recruiting support to companies and clients around the world.
With commitment and responsibility, our clients feel safe knowing their legal matters are handled by a serious law firm that produces positive results for each client, with value added on helping clients and companies match jobs and fulfill dreams.
Our team is both ethnically and culturally diverse and well suited to provide advice and services in variety of languages, including English, Portuguese, and Spanish.
Calixto Advisors is a recruiting and law firm that is based in the United States rendering legal services locally and internationally in many areas of the law, including immigration, consulting, and corporate law.
Below you will find a complete list of services that our firm offers. Feel free to contact our office if you have any questions or concerns regarding our services!
Calixto Advisors provides legal advice on various matters related to companies, for national and international clients including incorporation, listing and delisting, mergers and acquisitions, and shareholders' rights.
Regardless of the size of the legal entity, our team strategically evaluates each case and offers complete services to serve our clients.
The goal of Calixto Advisors is to properly serve and find legal solutions for each,  assisting our clients in the growth and success of their companies.
Our recruiting division assists clients around the round, we help clients from wherever they are in the world. We find, match, advise and help clients even if they have never been to the United States or if they are currently in the U.S. on a current non-immigrant visa. Matching jobs with the right skilled or Unskilled workers and vice verse is our job and the possibility of success is a matter of effort and dedication.
We have helped thousand of people around the world and we continuously will do so. Immigrating to the United States is not an easy process but we can make it easier with the knowledge or expertise have.
Tax Planning Pre and Post Immigration
Calixto Advisors analyzes the wealth of individuals who intend to or who have already immigrated to the USA, seeking to offer solutions to mitigate the tax burden from a scenario of US tax residency or even multiple residency for tax purposes.
Calixto Advisors provides consulting services to advise its clients on different business processes, including opening a branch in the United States, making international investments, expanding in the area of ​​research, and resolving issues such as documentation and inheritance.
Our team identifies the most relevant points in each case and provides immediate, complete, and detailed advice to assist each client in making business decisions.
Immigration /
American visas
Green card through special skills
Green card for professionals well qualified or of national interest
Green card through American employer
Visa to live and work in the USA by transfer between companies
Visa to live and work in the USA through investment
Green card through investment
Temporary visa for students
Visa reserved for international students attending vocational schools and technical schools
Visa for the foreign-citizen fiancé(e) of a United States citizen
Attorney Paulo Calixto is admitted to practice law in Texas, New York, the US Northern and Eastern Districts of Texas, US 5th Circuit Court of Appeals, and in Brazil. Paulo Calixto earned his Juris Doctor and LL.M from SMU Dedman School of Law in Dallas, Texas. He attained his Bachelor of Laws degree from University Mackenzie, in São Paulo, Brazil.
Director of Business Development
Mr. Altieris Santana holds an MBA concentration in Finance from NOVA Southeastern University since 2012. His background experience has made him a valuable asset to the Calixto Advisors team. Mr. Santana received an honorary membership to the exclusive Sigma, Beta, and Delta Society of USA in 2013. He has experience in management, finance, international market, marketing, and asset management.
Monica is a new addition to the Calixto Advisors team in Dallas, Texas. She brings 16 years of experience in handling a variety of immigration based cases such as adjustment of status, naturalization, vawa, consular processing and most recently focusing on provisional waivers and employment based petitions. She speaks fluent English and Spanish; and beginners Portuguese. Monica is native of Mexico and her desire to help families through this process stems from enduring the process herself.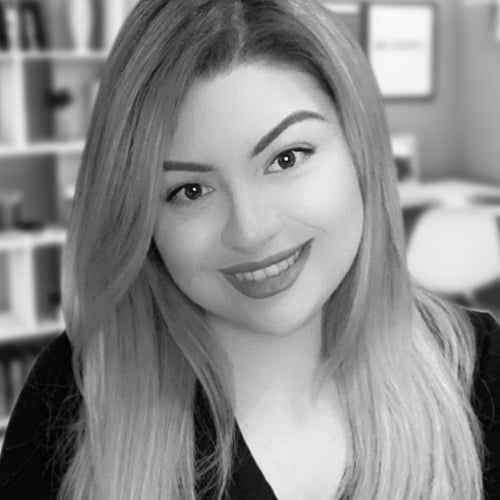 Has been working in the law field for over 8 years. Assisting in handling a variety of cases with immigration and day to day office tasks. Has experience in handling cases from many regions including European, Middle East, South America, and so forth.
Her abilities to handle cases with a timely and efficient manner makes her a vital asset to the Calixto Advisors Team. Carmen's language skill set and ability to communicate with the clients makes her approachable and helpful.
Carmen's Hispanic background drive her passion to work with family's to stay together.
Lauren Camin-Calixto is a Legal Assistant. She graduated with a Bachelor of Science from Texas Christian University. She has experience in Youth Advocacy and Education. She is fluent in English and Portuguese.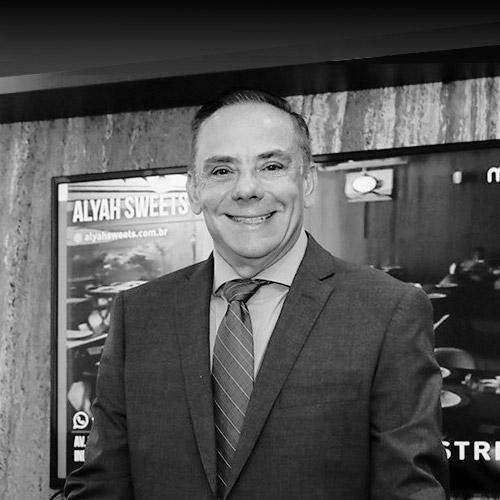 Felicio Rosa Sammarco Vallarelli
Attorney and Economist in Brazil
Economist, graduated from FGV (Fundação Getúlio Vargas), with an MBA in finance from FGV, member of the international Economic Development Council and the World of Economics Association. Lawyer in Brazil, graduated from PUC University of São Paulo, since 2000, PhD in business and tax law, from PUC São Paulo.   
Rua Bento de Andrade, 104, Jardim Paulista/SP – 04503-000 – BRAZIL
235.379 – OAB/SP. CORECON 37369